A/V Rental and Mobile Recording in Central Texas
We offer high-quality audio/visual gear rental and mobile recording for any size show or wedding in and around Austin. We are five minutes from the Fitzhugh Concert Venue and Jester King Brewery.
Outdoor or indoor; music or other live events! View prices here and our Reverb store here. Contact bperry@atxav.rentals for questions or comments.
Large Shows
Allen and Heath 40-channel ML4000
Allen and Heath 40-channel GL4800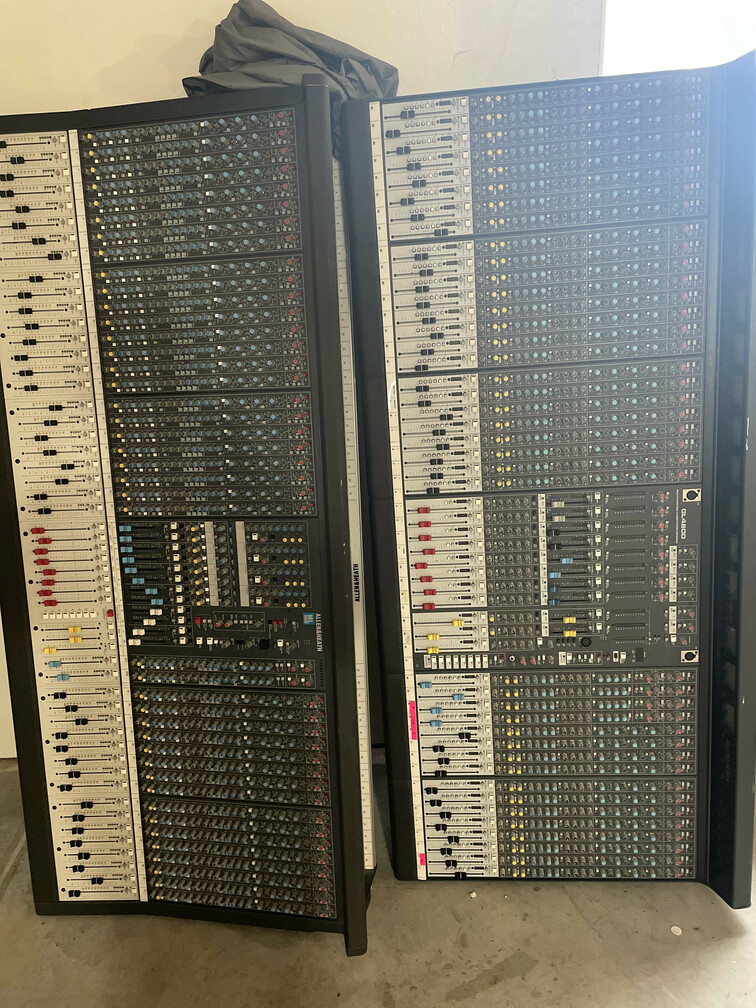 Mid-Size Shows
Behringer 16-channel Mixer w/ USB and EFX
Yamaha 16-channel Mixer w/ USB and EFX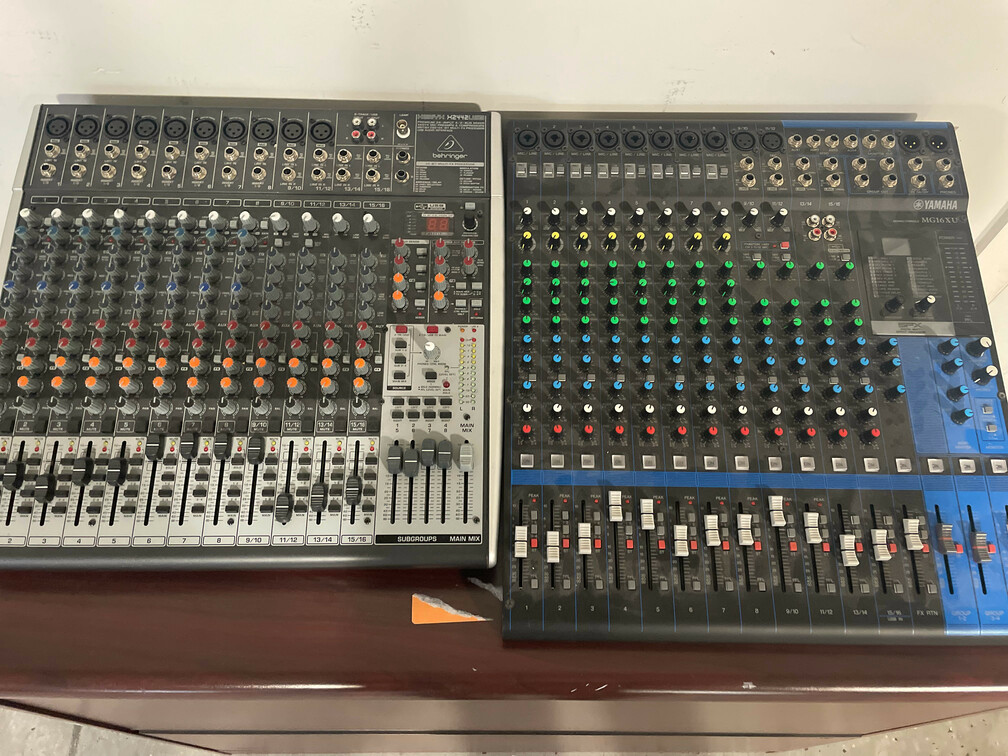 Small Events and Shows
Yamaha 10-channel Mixer w/ USB and EFX
Interfaces
4 biamp Tesira Forte VI - Terminal Block (USB)
2 Scarlett 18i20 - XLR/TRS (USB)
2 Digidesign 002r - XLR/TRS/RCA (Firewire w/ Thunderbolt Adapter)
Presonus Quantum 4848 - DB-25 (Thunderbolt)
EQs
5 Meyer Sound CP-10 Parametric Dual Mono/Stereo EQ
2 White Instruments 4700 Digitally-Controlled Graphic Stereo EQ
2 Audioarts 4200A Parametric Stereo EQ (VINTAGE + Recapped)
2 Urei Model 539 Single Channel Graphic EQ (VINTAGE)
White Instruments ParaMedic+ Digital Parametric Stereo EQ
dbx 231 Stereo Graphic EQ
Sabine GraphIQ Digital Stereo Graphic EQ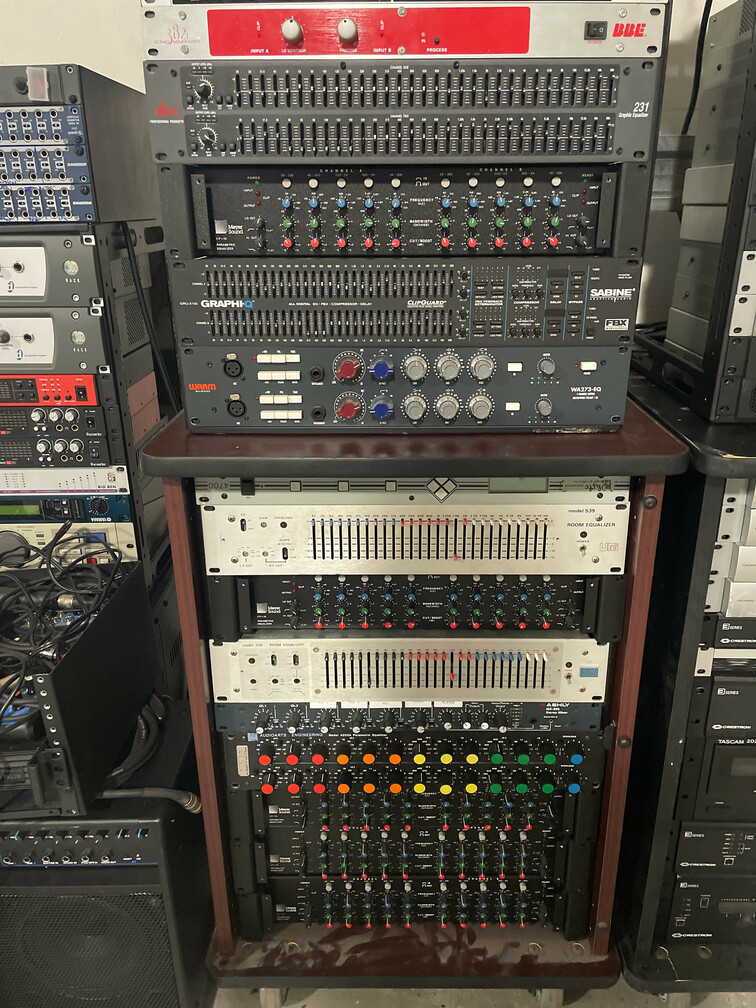 Pre-amps
Millenia HV-3R 8-Channel Preamp (acoustic guitar, piano, orchestra)
Clarett 8pre (guitars, drums, bass)
Warm Audio WA273-EQ (guitars, bass, vocals)
Avalon U5 (guitar, bass)
Slate VMS (vocals)
Blue Robbie (guitar, bass, vocals)
Focusrite VoiceMaster (bass, guitar, vocals)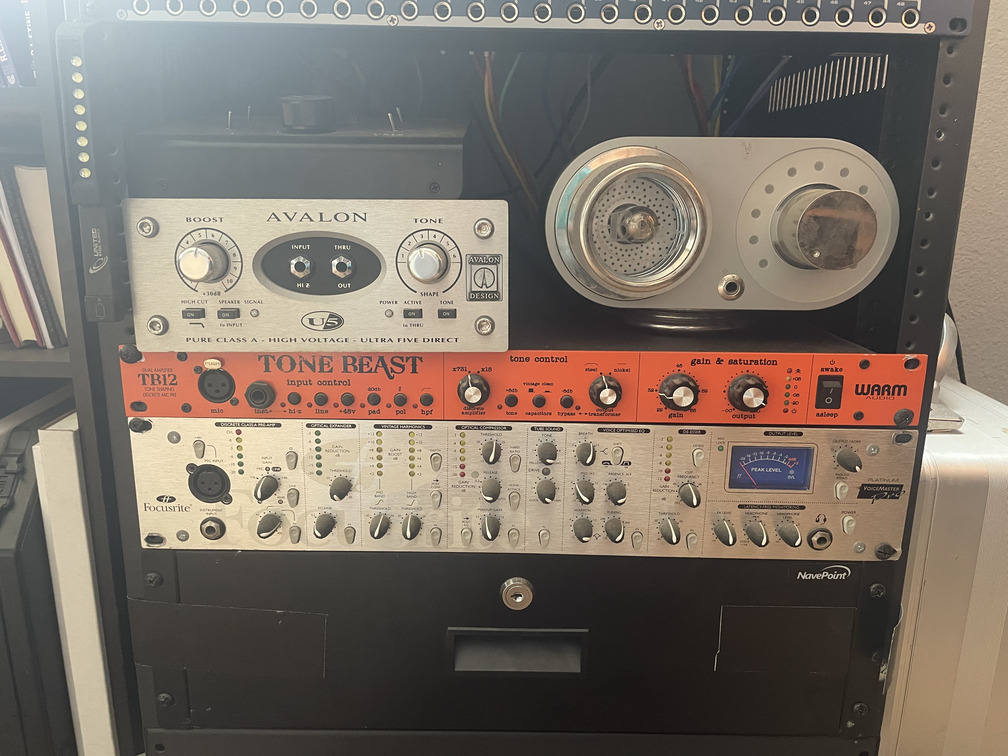 Preservation and Archiving
TEAC X-300 Reel-to-Reel Tape Player/Recorder w/ Behringer USB Interface
Panasonic SV-3800P PRO DAT Machine w/ Behringer USB Interface
TASCAM 202 mkII Cassette Player/Recorder w/ Behringer USB Interface
Audio-Technica AT-LP120-USB Record Player w/ USB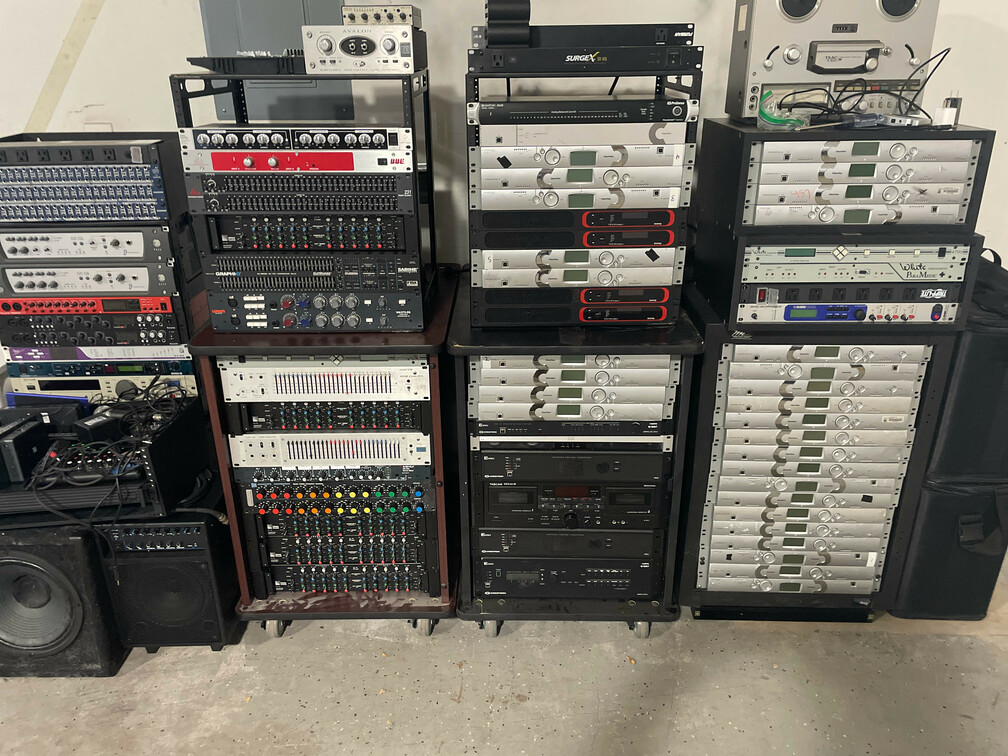 Misc
Apogee Big Ben
Yamaha SPX2000
Behringer Sonic Exciter
BBE Sonic Maximizer
Nureva HDL-300 Large Room Conference Microphone w/ USB
Wolfvision CYNAP Pure Wireless Presentation System
SpinetiX HMP400
Brightsign XT114
AMX NMX-DEC-N3232 Decoder
Large Assortment of ClearOne Converge Pro First Generation Units
50+ JBL Control 24CT Ceiling Speakers
Crestron DM-MD8X8-RPS
Crestron DMPS3-4K-150-C
Crestron PRO 3 Processor
2 Large Projector Screens
AbsenIcon C110 with MCTRL-700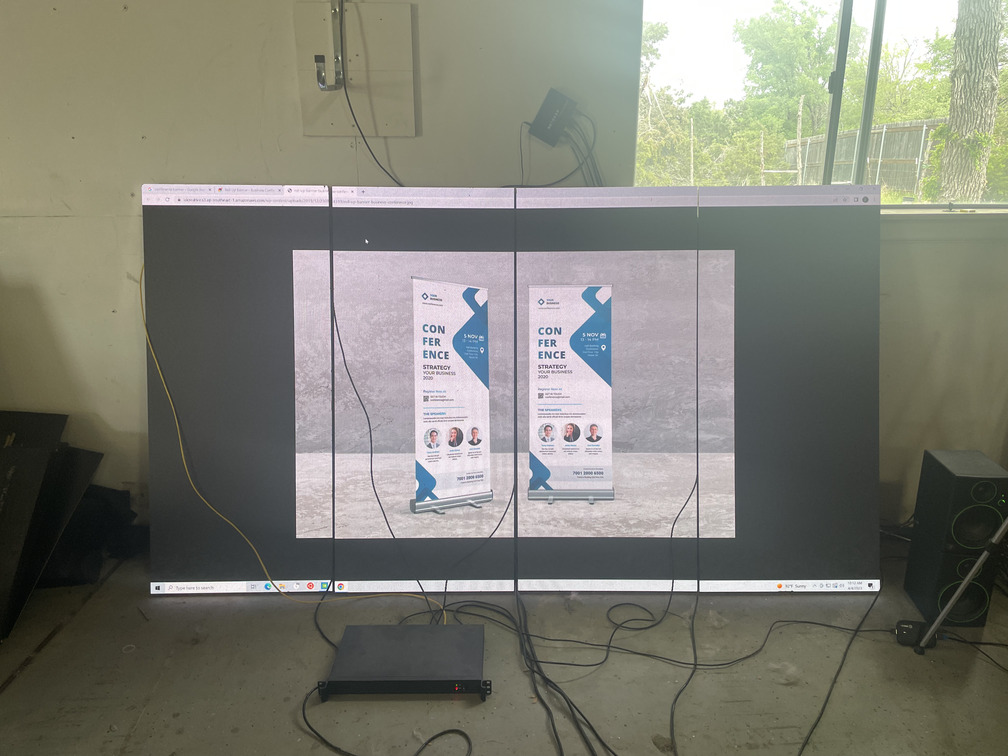 Main office at 12345 Paul's Valley Road, Dripping Springs TX 78737